A Digital Marketing Agency that Speaks Your Language
The SkyRocket Group specializes in marketing niche B2B technologies and services. We understand the nuances of your business and how to reach your prospects. Most clients engage with us on an annual basis for ongoing marketing. Planned, consistent outreach delivers results and ROI.
Our typical client relies on us for both marketing strategy and execution. However, every client is different, so we can scale our services to meet any need. We also work with clients on a project-by-project basis.
Industry & Technology Expertise
Our digital marketing agency offers a unique combination of technology, industry, and channel marketing expertise. This enables us to have two-way, collaborative conversations with clients, fast track projects, and helps you avoid the soft costs of training, mentoring and educating the typical agency.
Is Outsourced Marketing Right for Your Business?
Whether you are looking to outsource all of your marketing needs or provide support to your existing marketing team, this FREE eBook will help you determine if outsourced marketing makes sense for your business.
How We Can Help Your Business
Dominate Search Visibility
80% of technology purchases begin with a web search. Drive more traffic through a strategy that focuses on the optimization of organic content so your brand dominates the search rankings.
Increase Web Traffic
Consistently execute marketing campaigns in order to build a digital footprint that drives targeted traffic, and active buyers, to your website. This helps you acquire new business or sell deeper into existing accounts.
Build Brand Awareness
Make online work for you by making your brand easy to find and hard to forget. Increase brand recognition and build positive brand association with an integrated digital marketing approach.
Generate More Leads
Over 95% of website visitors are not ready to buy. Implement Call to Action triggers that convert website visitors into qualified leads regardless of where they are in the buyer's journey.
Services We Offer
Our digital marketing agency can support your ongoing technology marketing needs or help you tackle one-off projects, large or small.
Digital Marketing Expertise to Get the Job Done
Our team is trained and certified with leading digital marketing tools to help our clients increase engagement, reach, and visibility into marketing performance.
Client Spotlight
We believe in building relationships beyond milestones and working hard to help our clients achieve their marketing goals. Below are some of the companies we have been fortunate enough to work with.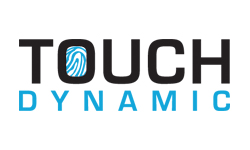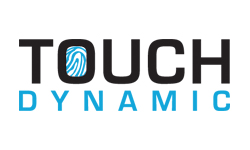 Need Help with a Marketing Project?
Learn more about the marketing services we offer and their associated cost.
Interested in Ongoing Marketing Support?
View pricing and packages for companies that are looking to outsource inbound marketing services.
About SkyRocket Group
The SkyRocket Group is a B2B technology marketing agency that specializes in marketing data collection and transaction technologies. Headquartered in Erie PA, we use digital marketing techniques that help clients increase web traffic, build brand awareness and generate more leads.
Contact Us
SkyRocket Group
P.O. Box 9085, Erie, PA 16505
Phone: (814) 833-5026
Email: sales@skyrocketgroup.com
Hours of Operation:
Monday to Friday from 8:00AM – 4:30PM EST