Partner with the leading point of sale marketing agency to unleash your full potential
As consumer behavior and sentiment change, the way that customers interact with merchants at the point of sale continues to evolve. As a result, this is forcing POS companies to not only reevaluate their marketing plan and tactics but also explore adapting their point of sale business by adding new products, services, and financing offerings that will enable them to compete in this changing landscape.
Over the last 20+ years, our marketing efforts have been instrumental in driving growth for some of the most prominent vendors in the point of sale (POS) industry. Our digital marketing agency has worked with a wide variety of POS companies, equipping us with unmatched expertise in a large number of industries, applications, and services and enabling our team to efficiently execute digital marketing strategies designed to take your business to the next level.
We Know the POS Industry Better Than Any Other Marketing Agency
Ready to ignite your full potential? Download our POS brochure to learn more.
We Speak Your Language
Our team of POS Marketing Experts is Fluent in the Following
Our marketing efforts have helped build some of the biggest brands in point of sale. From industry-leading distributors and manufacturers to national and regional VARs, ISVs and ISOs, our marketing team has experience working at all levels of the channel. Whether you are selling direct to the end-user or focused on recruiting and retaining channel partners, we have in-depth experience developing marketing plans that focus on your target audience.
Technology:
POS systems
POS software
Payment processing
Tablets
Kiosks
Applications:
Online ordering
Takeout & delivery
Self-service
E-commerce
Gift & loyalty
Contactless payments
Customer engagement
Labor management
Inventory control
Data analytics
Companies We've Worked With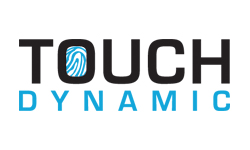 Learn More About Our Marketing Services
The SkyRocket Group provides services tailored to your marketing needs, whether you require support for your in-house marketing team or you need to outsource all of your marketing activities.
"The SkyRocket Group provides unparalleled insights and proven strategies for companies in the POS industry. Their digital marketing approaches have significantly increased our website traffic, leads, and brand awareness."
— Craig Paritz, President of Touch Dynamic
"For over a decade, we've collaborated with SkyRocket to amplify our marketing efforts. They integrate seamlessly with our team, handling marketing activities for which we lack the time or expertise."
— Christophe Naasz, Director of Global Business Development at Star Micronics
POS Marketing Services
In what has become the new normal for many POS solutions providers, developing a point of sale marketing plan can be a daunting task. How we sell, service, and interact with customers and prospects has changed forever – and your POS company must adapt to survive. We know the POS industry better than any other marketing agency and now is not the time to mentor, train and educate a local agency on the unique challenges your business faces.
Are your current marketing efforts not yielding the results you're looking for? Maybe it's time to try a different approach. Leverage our unique combination of technology, industry, and digital marketing expertise to design a cohesive sales and marketing plan that consistently keeps your name in front of customers and prospects.
Need Help with a Marketing Project?
Learn more about the marketing services we offer and their associated cost.
Interested in Ongoing Marketing Support?
View pricing and packages for companies that are looking to outsource inbound marketing services.
About SkyRocket Group
The SkyRocket Group is a B2B technology marketing agency that specializes in marketing data collection and transaction technologies. Headquartered in Erie PA, we use digital marketing techniques that help clients increase web traffic, build brand awareness and generate more leads.
Contact Us
SkyRocket Group
P.O. Box 9085, Erie, PA 16505
Phone: (814) 833-5026
Email: sales@skyrocketgroup.com
Hours of Operation:
Monday to Friday from 8:00AM – 4:30PM EST