Cannabis Software Marketing
Cannabis POS, Cannabis Supply Chain, and Seed to Sale Software
Partner With Experts in the Industry and the Technology
Cannabis software companies face big challenges when it comes to getting their products in front of cannabis cultivators, processors, and dispensaries. Cannabis marketing agencies specializing in B2C for consumer cannabis products don't understand that cannabis software and technology companies need something more than fun branding and outstanding SEO. Whether your business is in cannabis POS solutions, seed to sale software, or cannabis supply chain and inventory control, it's essential to trust your marketing to an agency that has expertise in the cannabis industry and the technology that keeps the industry growing.
We understand the compliance and competitive challenges you face on a day-to-day basis, as well as the expansive opportunities flooding the market. We'll help you harness your cannabis software's peak marketing performance by creating a customized digital marketing plan to fit your needs. Leverage our unique combination of marketing, technology and cannabis industry expertise to build brand awareness and generate more leads.
We Know the Cannabis Industry Better Than Any Other Marketing Agency
Ready to ignite your full potential? Download our cannabis brochure to learn more.
We'll Take Your Cannabis Marketing Project to an All-Time High
How Our Cannabis Software Marketing Agency Experts Smoke the Competition
A unique combination of in-depth technology, industry, and application knowledge eliminates the need for training, mentoring, or education that other cannabis marketing companies may require. Don't trust your software and technology solutions to a cannabis marketing agency that's too busy promoting the latest OG Kush hybrid strain to understand the structure of cannabis sales channels, seed to sale compliance, and cannabis POS requirements. Give your business a competitive edge with a B2B cannabis technology marketing agency that is prepared to support your marketing efforts no matter where you are in your growth cycle.
Our team's industry expertise includes:
Technology:
Point-of-Sale (POS)
Seed to Sale Software
Track-and-Trace Technology
Barcode Scanning and Data Tracking
Applications:
Cannabis Compliance Software
Online Ordering
SaaS
ERP Systems
Blockchain
Transactions:
Cashless Payment Solutions
Dispensary ATMs
Learn More About Our Cannabis Marketing Services
The SkyRocket Group provides services tailored to your marketing needs, whether you need support for a single project or want to outsource all of your marketing efforts.
Companies We've Worked With: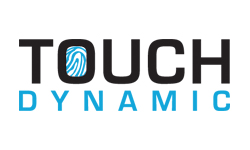 "SkyRocket Group offers niche insights for the POS industry. Their digital marketing strategy and campaigns have led to significant growth in website traffic, leads and brand awareness for Touch Dynamic."
— Craig Paritz, President of Touch Dynamic
"Outsourcing marketing through SkyRocket was a more cost effective choice than trying to build an internal marketing team. Their contributions are an integral part of our continued growth."
— Mike Hamm, Chief Operating Officer at Focus POS
Cannabis Software Marketing Agency
The SkyRocket Group is prepared to handle all of your cannabis marketing needs. Whether your cannabis POS solution or cannabis software needs a brand-new marketing campaign or ongoing support with current projects, our team of experts is here to help. We have nearly two decades of experience marketing for B2B technology companies, and our expertise allows us to create and implement unique, concise strategies to perfectly align your sales goals with your marketing efforts.
Are you ready to see how the industry-leading cannabis technology marketing agency can help you enhance revenue, generate more leads, and boost web traffic? Let us utilize our industry knowledge and digital marketing expertise to curate a marketing plan for you today!
Need Help with a Marketing Project?
Learn more about the marketing services we offer and their associated cost.
Interested in Ongoing Marketing Support?
View pricing and packages for companies that are looking to outsource inbound marketing services.
About SkyRocket Group
The SkyRocket Group is a B2B technology marketing agency that specializes in marketing data collection and transaction technologies. Headquartered in Erie PA, we use digital marketing techniques that help clients increase web traffic, build brand awareness and generate more leads.
Contact Us
SkyRocket Group
P.O. Box 9085, Erie, PA 16505
Phone: (814) 833-5026
Email: sales@skyrocketgroup.com
Hours of Operation:
Monday to Friday from 8:00AM – 4:30PM EST